Meet our World Class Staff
Experience a National Team caliber Speed Camp
The shared knowledge and passion that this world-class group of coaches and racers share for ski racing is unmatched. Normally, a camp of this quality is only offered at the highest levels of ski racing. American Downhiller offers the best coaching to the next generation to help continue the legacy of American Speed skiers. To attend a world-class National Team caliber ski camp is the opportunity of a lifetime!
Below is a list of our past and current coaches who have a  a combined total of 64 WC Podiums and 29x Olympic Games!
Past and Current Camp Coaches
Marco Sullivan
4 x Olympian racer who has raced more World Cup Downhills than any other American male. 1 World Cup Victory & 4 WC Podiums.
Alice Mckennis
Current World Cup racer and member of 2018 Olympic Team.
2 x Olympian, 2 World Cup Podiums, 1 World Cup Victory.
Leanne Smith
Recently retired 2 x Olympian, over a hundred World Cup starts and two podiums in her career.
Stacey Cook
Current World Cup Racer and member of 2018 Olympic Team.
3 Time WC podium, 4 time Olympian.
Johno Mcbride
Current head Men's speed coach for the US Ski Team
Daron Rahlves
Most World Cup Downhill victories of any American male ski racer, Olympian and all around inspiration. 4 x Olympian.
12 WC Victories & 28 WC Podiums!!!
Chris Brigham
Former head coach of the Men's World Cup Speed Team. Maybe the most passionate  coach in the country who it comes to teach youngsters how to rip!
Steven Nyman
3 x Olympian & 11 WC Podiums, 2 WC Victories.
Travis Ganong
Olympian, 2 x WC Victories & 4 WC podiums.
Larisa Yurkiw
Olympian and 4 x World Cup Podiums.
AJ Kitt
4 x Olympian, 6 WC Podiums & 1 WC Victory.
Wiley Maple
2018 Olympian and Current World Cup Racer.
Dane Spencer
Former Word Cup racer, Olympian, and World Cup Coach.
Bryon Friedman
Former Word Cup downhill racer
Anna Sullivan
Canadian Olympian and former World Cup Slalom racer.
Tommy Eckfeldt
US Ski Team World Cup Coach.
Marie-Michele Gagnon
Current World Cup Canadian Speed Racer and World Cup Winner! 2 time Olympian.
Keely Kelleher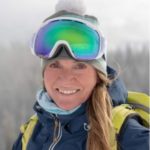 Former US Ski Team Downhiller and owner of Keely's Camps for girls!
Sam Dupratt
Sam Morse
Current World Cup Racer and World Junior Champion
Alix Wilkinson
Nellie Talbot
2019 World Junior Team Member
Rena Sullivan
Mark "Speedy" Archer
Official American Downhiller Ski Pole Technician
I was one of those kids that sat in school at a young age and just daydreamed out the window thinking about skiing

Tommy Moe
We have a lot of legends who have come before us and we want to continue to carry that on

Steven Nyman
We like to be ourselves; skiing gives us an opportunity to do that and to represent an image we all believe in

Bryce Bennett
I was always intrigued by that ultimate rush

Daron Rahlves
We are going to come over there, into your house, and we are going to try and be the fastest guys

Marco Sullivan
The ultimate goal is to win the overall downhill title

Travis Ganong
American Downhiller Stories